A reliable, resilient, flexible energy grid.
A reliable, resilient, flexible energy grid.
A reliable, resilient, flexible energy grid.
A reliable, resilient, flexible energy grid.
The way we power our homes, businesses and communities is changing as we shift away from fossil fuels and use more renewable sources such as wind and solar. How we get the power we depend on every day from where it's generated to where it's needed and used also is changing. We need to make investments in the regional power grid to meet the demands of bringing more low-cost renewable energy online, bolster reliability and improve resilience to extreme weather.
Our project
Minnesota Power and Great River Energy plan to build the Northland Reliability Project, an approximately 150-mile, double-circuit 345-kV transmission line from northern Minnesota to central Minnesota near Becker that will support grid reliability and resilience in Minnesota and the Upper Midwest as the regional power system continues to evolve.
This is one of a portfolio of transmission projects approved in July 2022 by the region's grid operator, MISO, as part of the first phase of its Long Range Transmission Plan. In total, MISO approved 18 projects across its Midwest subregion, with six, including this one, in the Upper Midwest.
Project components
Segment one: New double circuit 345-kV line
Build about 130 miles of new 345-kV double-circuit transmission lines, generally located near existing transmission line corridors, from Minnesota Power's Iron Range Substation in Itasca County to Great River Energy's Benton County Substation in Benton County near St. Cloud.
Segment two: Replacement with a double circuit 230-kV line
Replace approximately 20 miles of an existing 230-kV transmission line from Benton County to a new substation in Sherburne County. The substation in Sherburne County will be built as part of a separate project.
Additional project improvements
Expand the existing Iron Range Substation near Grand Rapids and the Benton County Substation near St. Cloud.
Install a new substation at or near the existing Riverton Substation and reconfigure existing transmission lines in the Riverton area.
Rebuild about 20 miles of existing single-circuit 345-kV line from the Benton County Substation to the Sherco Substation in Sherburne County.
Supporting reliability in Minnesota and beyond
The Northland Reliability Project will support continued reliable electric service in northern and central Minnesota, as well as the greater Upper Midwest region. It will:
Provide system support

Provide support to the energy grid as more renewable energy is brought online and coal operations cease at existing power plants.

Increase capacity

Safely and reliably deliver more clean energy from where it's produced to where it's consumed by utility customers and power cooperative members.

Strengthen resiliency

Improve ability to withstand more frequent extreme weather events.

Enhance flexibility

Meet future energy needs by enabling transfer of many types of power generation from many locations to meet the long-term needs of our customers and members.
Project timeline
We'll undertake a robust stakeholder process as we prepare to apply for a Certificate of Need and Route Permit from the Minnesota Public Utilities Commission.
2022

Project planning and initial stakeholder engagement

2023

Routing, public engagement and permitting

2024 - 2026

Permitting, engineering, environmental surveys, real estate and public engagement

2027 - 2030

Construction

2030

Anticipated in-service
Stay informed
Get involved by attending our virtual open house or signing up for email updates. You also can request a meeting with the project team.
Who we are

Minnesota Power is a utility company based in Duluth, Minn., and is owned by ALLETE, Inc., a provider of affordable, reliable energy services in the Upper Midwest. We serve about 145,000 residential and commercial customers, 15 municipalities and some of the nation's largest industrial customers in Minnesota.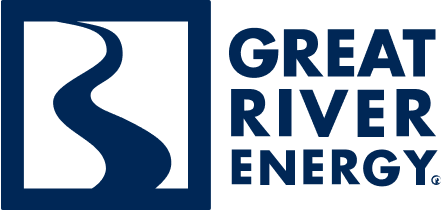 Great River Energy is a wholesale electric power cooperative which provides electricity to approximately 1.7 million people through its 27 member-owner cooperatives and customers. Through our member-owners, we serve two-thirds of Minnesota geographically and parts of Wisconsin.
How will I benefit from this project?
How will I benefit from this project?
The Northland Reliability Project will allow Minnesota Power and Great River Energy to continue delivering reliable, cleaner energy to our customers and members. This project will enhance the stability of our regional electric system and support a reliable, resilient and flexible energy grid so any type of generation, and from more locations, could be connected to meet long-term needs.
What is the route corridor?
What is the route corridor?
The route corridor is a narrowed area being considered for the power line. We developed the route corridor based on where the new power line will need to connect into substations, input gathered during our fall 2022 stakeholder workshops and the opportunity to route near existing utility corridors and land already being used for power lines. The route corridor is narrower than the original study area, and wider than the 150-foot right of way that will be needed for the construction, operation and maintenance of the line. View the map
What will the transmission line structures look like?
What will the transmission line structures look like?
We are proposing 120- to 180-foot-high single-pole steel structures with arms on both sides of each structure to carry the lines. For this type of structure, we'd anticipate having about five to eight for each mile of our line.
Read all of our FAQs & view project documents.